Products Top
Electric Wire and Cable
Reliability derived from material technology
Mitsuboshi is the market leader in flexible cables and a range of electrical wirings. For these products, Mitsuboshi offers comprehensive production systems for industry, from material processes to finished products using natural and synthetic rubber and PVC. Behind Mitsuboshi's established reputation for industrial electrical wiring is its knowledge and leading expertise in material technology. In addition, with its abundant variety of products, Mitsuboshi can contribute to operating efficiency, safety and low cost in response to the on-site needs of customers.
Sales closely matching customer requirements
Through the continuous evaluation and close examination of customer needs,Mitsuboshi is able to supply products that match the conditions faced by customers. This is the foundation for the high level of trust Mitsuboshi has built in Japan. In addition, Mitsuboshi publishes technical information and provides technical guidance to customers.
Specification questionnaires
To match your requirements, we have prepared the questionnaires for cranes and welding cables. When we talk with customers, we bring the questionnaires to see exactly what the customer needs. Please take at look and kindly provide us with the information we need when you make an inquiry.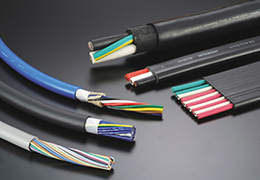 Plastic Molded Products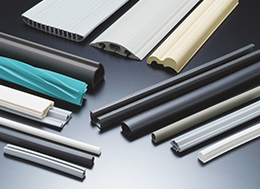 High-Performance Tubes
With our motto of manufacturing unique products, we are aiming to be the "only one" in the industry
The pursuit and wide application of basic technology
Put simply, tubes are parts to transport liquid and gas, as well as for pumping and filling. Although they may look simple, tubes play very important roles. A wide range of industries have used tubes, for instance, physiochemical analysis, electronic machines, industrial machines, food machines and general industry, and the decision of the tubes to employ determines the performance of the completed product. Mitsuboshi is aiming to develop and launch a series of high-performance tubes meeting our clients' needs. We maintain the basic position of participating in the planning stage and offering our suggestions.